Bill Payment
Free of charge! Pay bills via UOB Personal Internet Banking/UOB Mobile


No more queuing up... The bank counter is now live on your screen.

You are able to
pay bills and services pay credit card, pay loan, pay insurance, pay electricity, Mobile top up
and etc. via UOB Personal Internet Banking and UOB Mobile immediately or set the future date payment or recurring payment up to 12 months consecutively by yourself everyday 24 hours.


Billers List

Select Services :
Type Of Biller
Biller Name
Promotion period (1 Jun 2016 – 31 Mar 2017)
Standard fee From 1 Apr 2017 onwards
Trade Mark
How to add favorite biller via UOB PIB
1. Log in at www.uob.co.th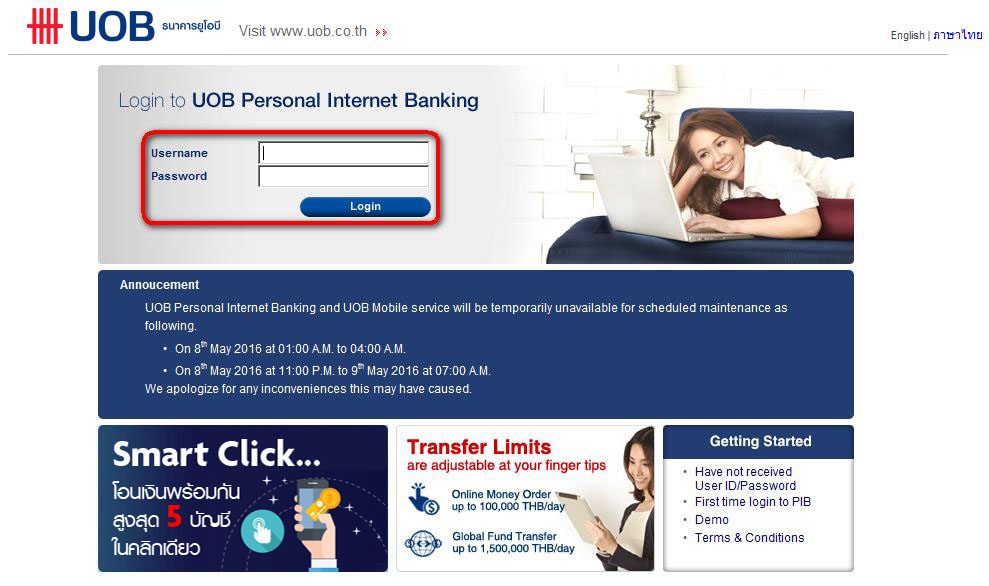 2. Please select full access mode "SMS-OTP" or "SecurePlus Token-OTP" and click "Proceed"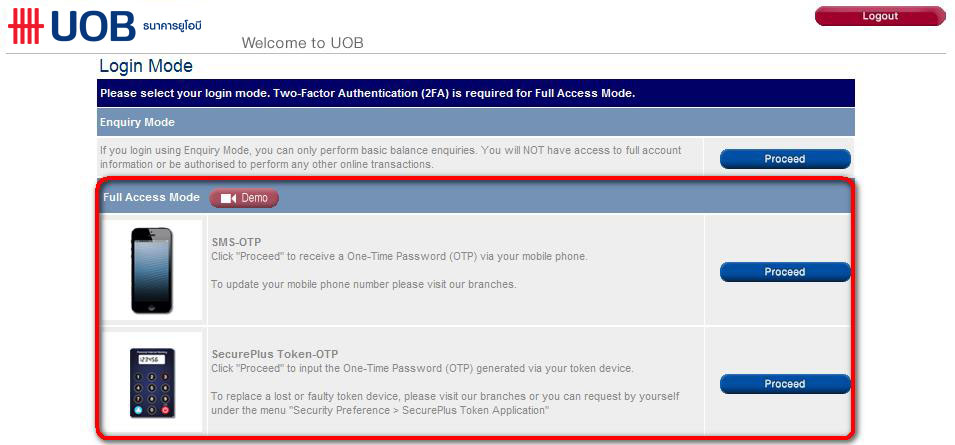 3. Select "Bill Payment" and "Add Favorite" as you needed.
Select "Billing Category" and "Billing Organisation" and Click "Proceed" to make the following steps on the screen.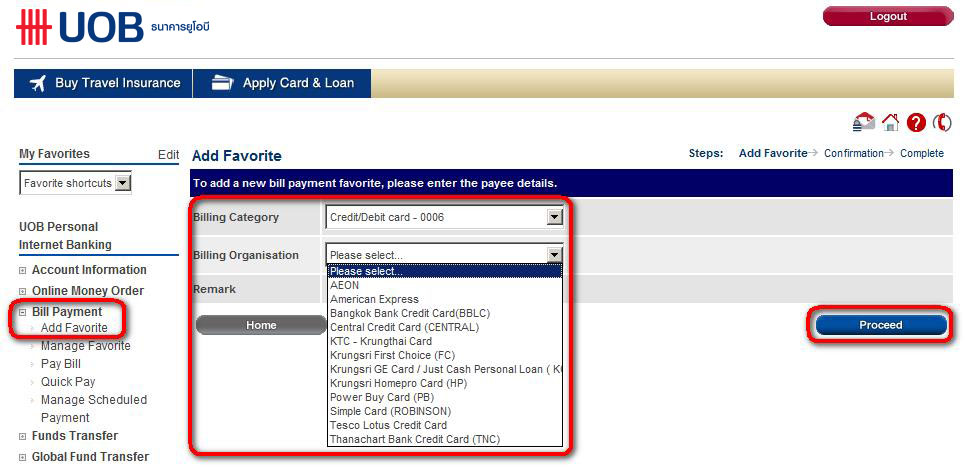 Terms and Conditions
UOB customers will be exempt from fees of Bill Payment Service with unlimited transactions via UOB Personal Internet Banking and UOB Mobile during 1 June 2016 – 31 March 2017 for the payment of services/ products. Posted on Billers list tab.
The fee exemption cannot be exchanged for cash or other gifts with a value equivalent to each other.
UOB staffs can participate in this campaign.