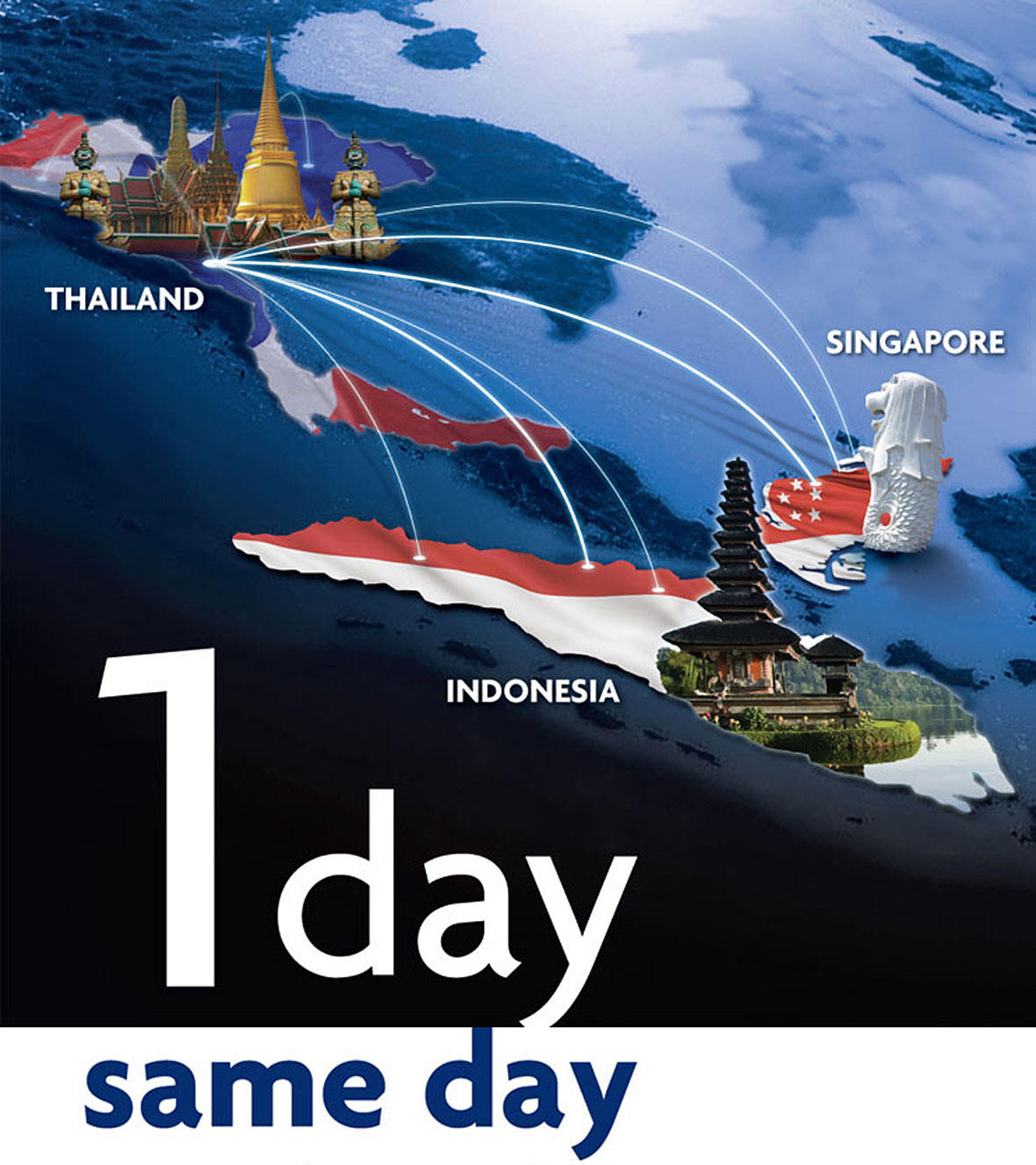 Fast, Safe, and Simple
Outward Remittance (TT) from Thailand to Singapore and Indonesia with same day value
Currency

Channels

Cut-off Time

Note

SGD

UOB Branches
UOB Business Internet Banking

11:00

IDR

9:00

For transactions valued at USD 1,000,000 or more, the transaction date will be next day.
Terms of Service
The transferor must possess an account at UOB Bank in Jurisdiction of Thailand.
The customer must submit the application, together with all required documents, prior to the cut-off time for each of the receiving country, on any business day (according to Bank of Thailand) to a UOB Bank's branch where the same rule will also be applied to a UOB Bank's branch with 7 operating days.
The transaction date and time of the beneficiary bank in Singapore and Indonesia are subjected to the conditions of each bank in that of the beneficiary country.
The same day transfer for SGD, beneficiary bank must be in jurisdiction of Singapore. For IDR, beneficiary bank must be in jurisdiction of Indonesia.
Terms of service and fees are subject to the conditions of UOB Bank of Thailand.
UOB Bank of Thailand reserves the right to change or cancel the service without prior notice.
For more information, please contact UOB customer service Tel. 0-2285-1555.