UOB Plaza Bangkok is strategically located in the heart of Bangkok.
Located in Sukhumvit Road and the heart of Bangkok's lifestyle district, the 30-floor building will serve as our new head office in Thailand.
UOB Plaza Bangkok is also home to the UOB Plaza Bangkok Main Branch, built using a design-thinking approach to enrich the banking experience by drawing on insights and understanding of its customers.
1. The Crystalline inspired design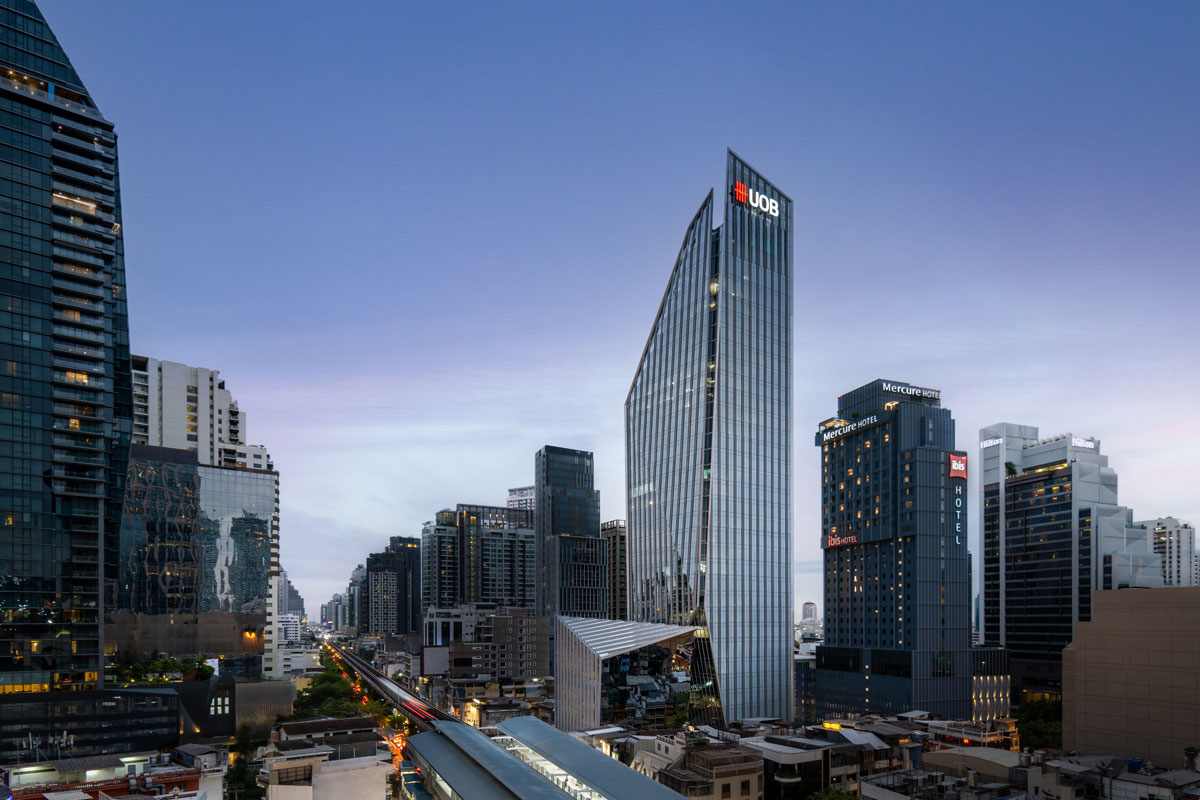 The crystalline form inspired the design of this skyscraper, which illuminates and reflects its beauty in every dimension and perspective. It represents UOB Thailand's commitment to guiding customers, employees, partners, and the broader community toward a brighter future.
2. Lifestyle and financial services are the focus of the UOB Plaza Bangkok Main Branch.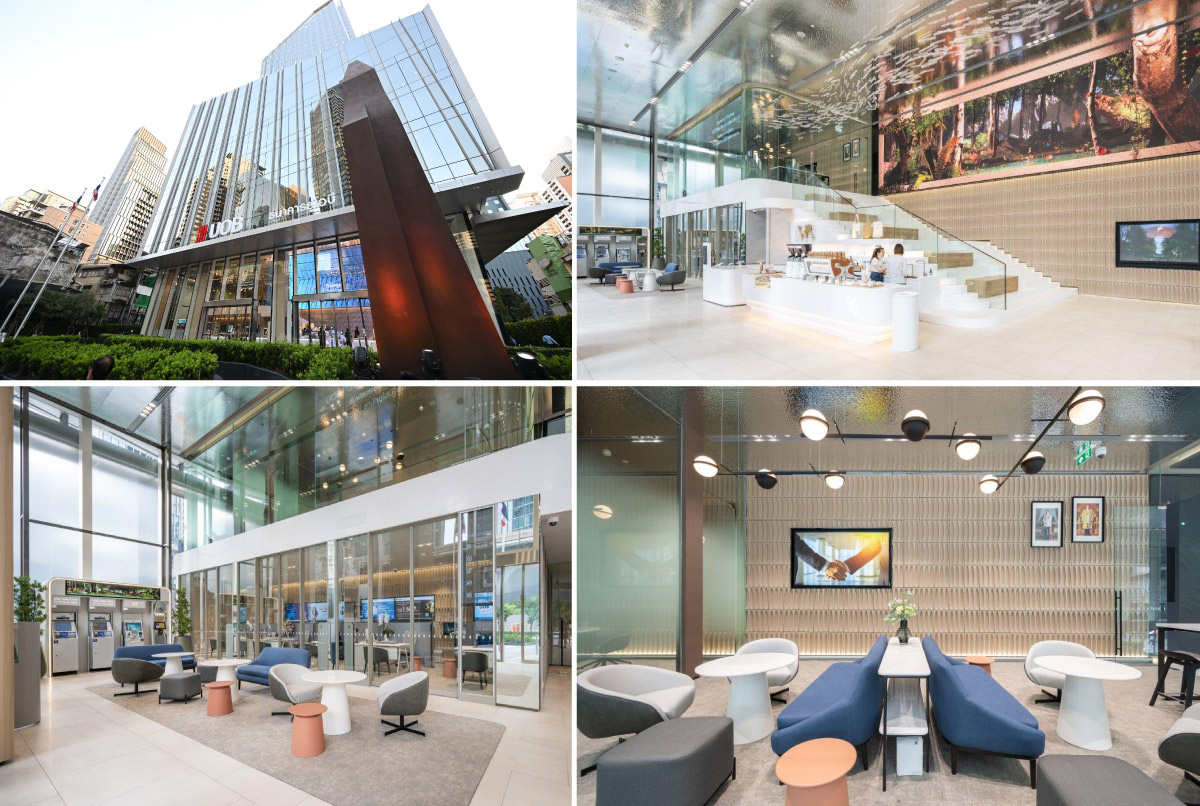 UOB Plaza Bangkok Main Branch incorporates the Urban House concept, highlighting a banking branch experience for customers seeking omnichannel experiences. With this in mind, we prioritise engagement as well as a digital-first focus on customer interaction to support the work of our branch staff, who remain a component of our customer-centric service model.
Customers will find the Smart Queue system within the branch, which features SMS queue notification. An Interactive Display system depicts the entirety of the branch. Self-service and private consultation spaces are available. There is also a section for year-round special events where customers can relax, take in the atmosphere, and enjoy some nice sips of their favourite coffees from the brand-new location of a great coffee shop like % Arabica.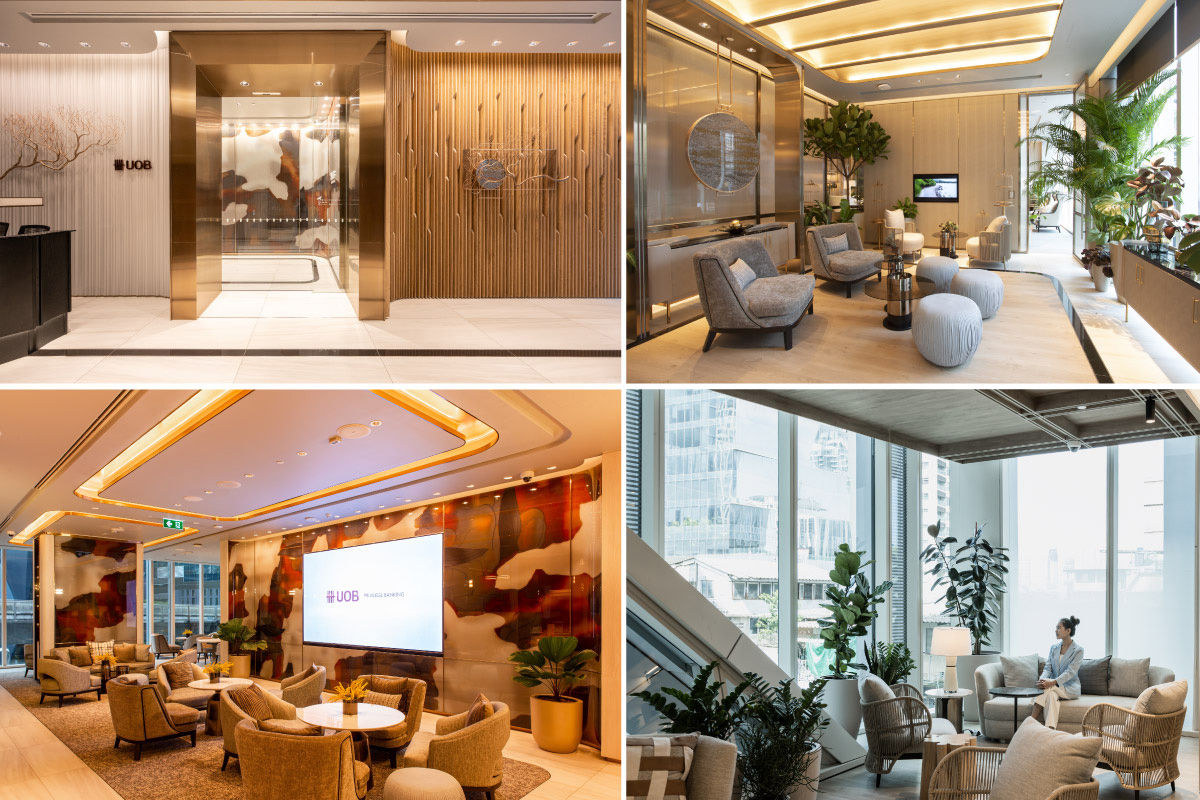 Wealth Management Lounges offer the next level of privilege, providing an exclusive setting for wealth management consulting and planning to take place comfortably and discreetly. UOB Privilege Reserve Centre, UOB Privilege Banking Centre, and UOB Wealth Banking Centre are among the lounges, and a Safe Deposit rental service is available.
The UOB Plaza Bangkok Main Branch will open for business on August 5, 2022.
3. The High-performance workplace transitions UOB Thailand into a purpose-led organisation and a happy workplace.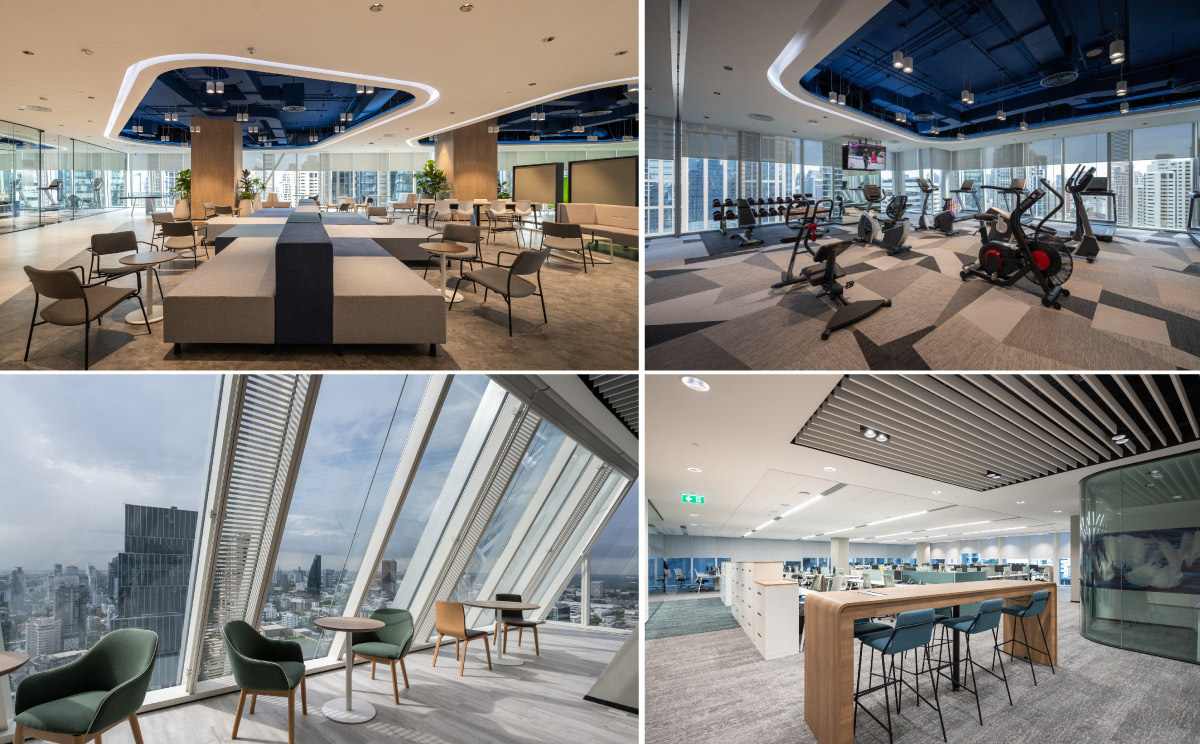 People are our assets. This is why UOB Thailand is committed to providing its people with a work-life balance that allows them to be happy so that they may, in turn, spread that happiness and deliver outstanding service to our customers.
This new headquarters is built around the High-Performance Workplace (HPW) philosophy, which promotes high performance, collaboration, togetherness, and sustainability. Every zone's space planning considers the changing way of life and work procedures, and we strive to make the workplace as pleasant as possible. Work-Life Facilities include locations for employees to focus on their work and recreation areas. In addition, technologies and amenities enable employees to work effortlessly from any location within the building, providing they have Wi-Fi access. Furthermore, an open space connects diverse areas to encourage cooperation among teams and foster ideas to keep up with today's fast-changing business environment.
4. UOB Brings "Art" to Life

UOB believes that art is an essential component of society and the development of the country since it inspires creativity, fulfils aesthetic sense in life, connects all individuals in society, promotes community, and transcends language, time, and culture. For more than four decades, UOB has helped the Southeast Asian art community gain recognition through the "UOB Painting of the Year Competition," a flagship programme held annually in Thailand, Indonesia, Malaysia, and Singapore.
The exquisite artworks of the UOB Painting of the Year award-winning artists are harmoniously mixed with space design to create an aesthetically pleasing environment and inspire creativity. This is accomplished by capturing the wonder of Thailand's rich landscape on canvas, which corresponds to the interior decoration idea of "Thailand Discovery." From the picturesque islands of Southern Thailand, which are connected with nice and colourful sea water, continuing on to the vivaciousness of Thailand's capital city, before reaching central Thailand's fascinating golden rice field, then the line of riverbank community lifestyle in North-Eastern Thailand, the lush-green mountain range of Northern Thailand, and lastly, the morning mist sea on the top floor of the building.
In front of the building stands UOB Plaza's regionwide iconic sculpture Vitalità by Anna Chiara Spellini. The sculpture reflects the vital energy of the universe known as 'qi' in Chinese. The visceral line of this sculpture endowed the vigour of being ready to move upward and forward. Vitalità is a life force that creates newness, growth, good fortune, and abundance. You can appreciate the beauty of Vitalità from August 2022 onwards.
5. Advanced technology in harmony with the natural environment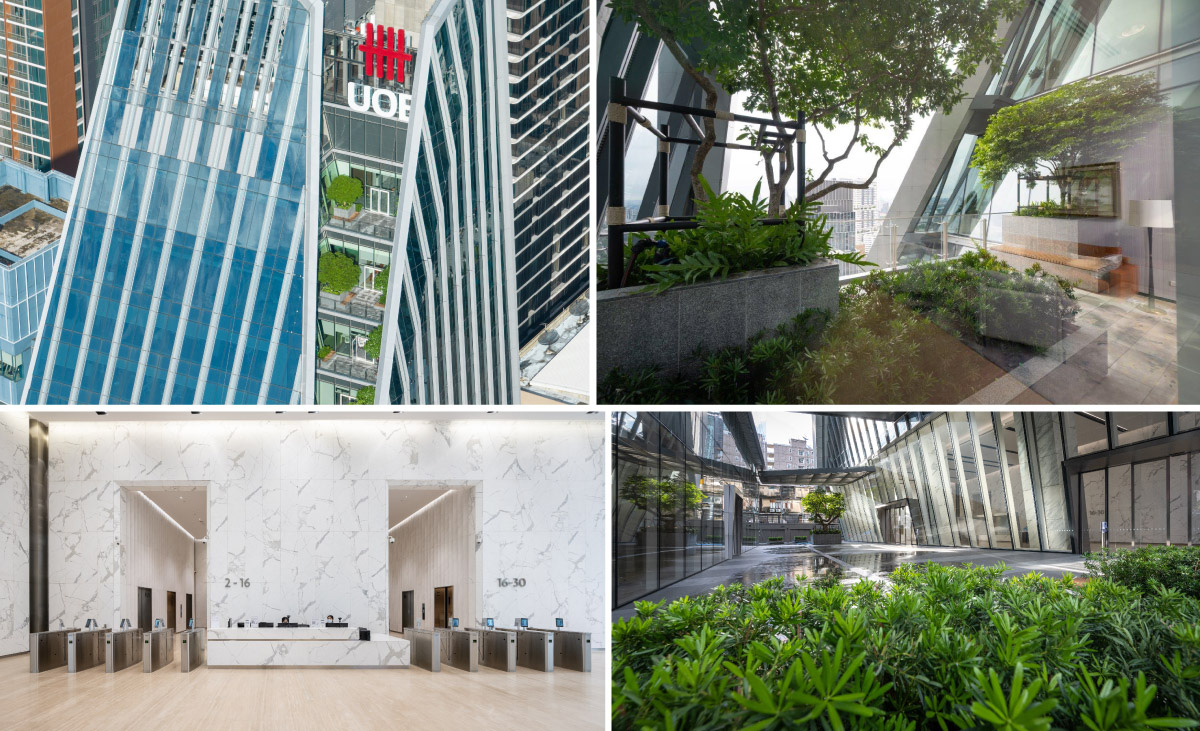 UOB Plaza Bangkok is constructed with cutting-edge technology that minimises the construction's overall environmental impact. As for internal management systems, the Singapore Building and Construction Authority's Green Mark Criteria are being followed (BCA). This includes the Energy Management System, which is the deployment of technology to maximise energy usage; Smart Lighting, which allows for the automatic configuration of lighting parameters; Destination Lift, which is elevator queue management for energy savings; and so on. Additionally, it has a system in place for recycling office garbage. By the end of 2022, BCA's Green Mark Criteria certification is anticipated for this structure.
UOB Plaza Bangkok, the new dazzling crystal of Sukhumvit Skyline, is the flagship for comprehensive financial services in the heart of Bangkok, where new experiences are shared by all.
On August 5, 2022, UOB Plaza Bangkok Main Branch will open its doors to the public.
UOB Plaza Bangkok
690 Sukhumvit Road, Khlong Tan, Khlong Toei, Bangkok 10110
https://goo.gl/maps/zK67xSWqLgD9bUG68